Crick Boat Show Winner Confirmed
Last month, Assist Insurance Services attended the Crick Boat Show which is one of Britain's biggest inland waterways festival. The Crick Boat Show is a very popular event which was not able to go ahead last year because of Covid, so we were very excited to be back and exhibiting once again.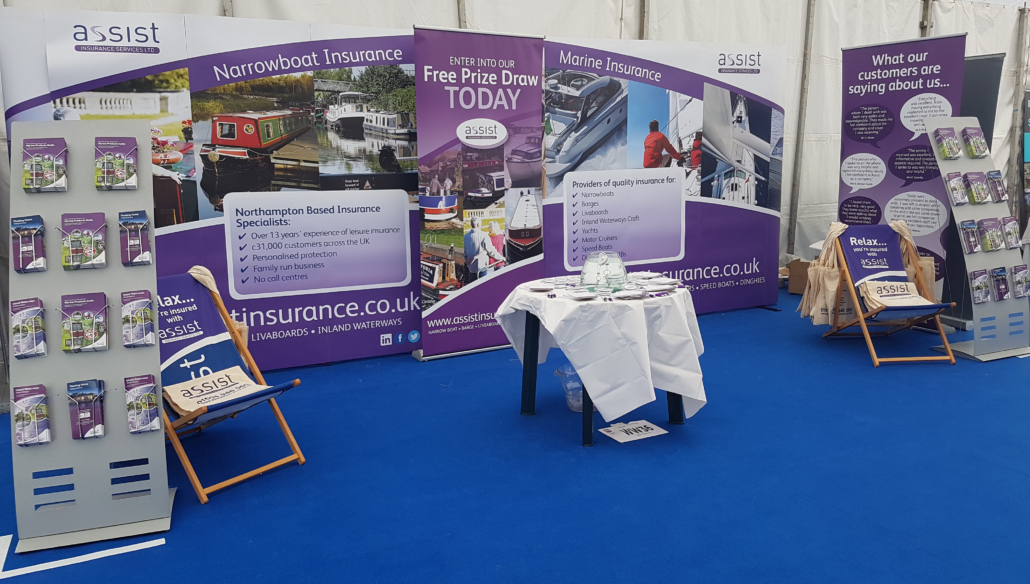 As one of the UK's leading providers of leisure insurance, we were there to provide useful information about insuring your narrowboat, barge, wide beam, livaboard or inland waterways boat. There were lots of boats to view, free boat trips, seminars and much more along with a variety of food and drink options. We met both existing customers and potential new customers throughout the 3 days we were there and we also found it very enjoyable because many people brought along their dogs with them too.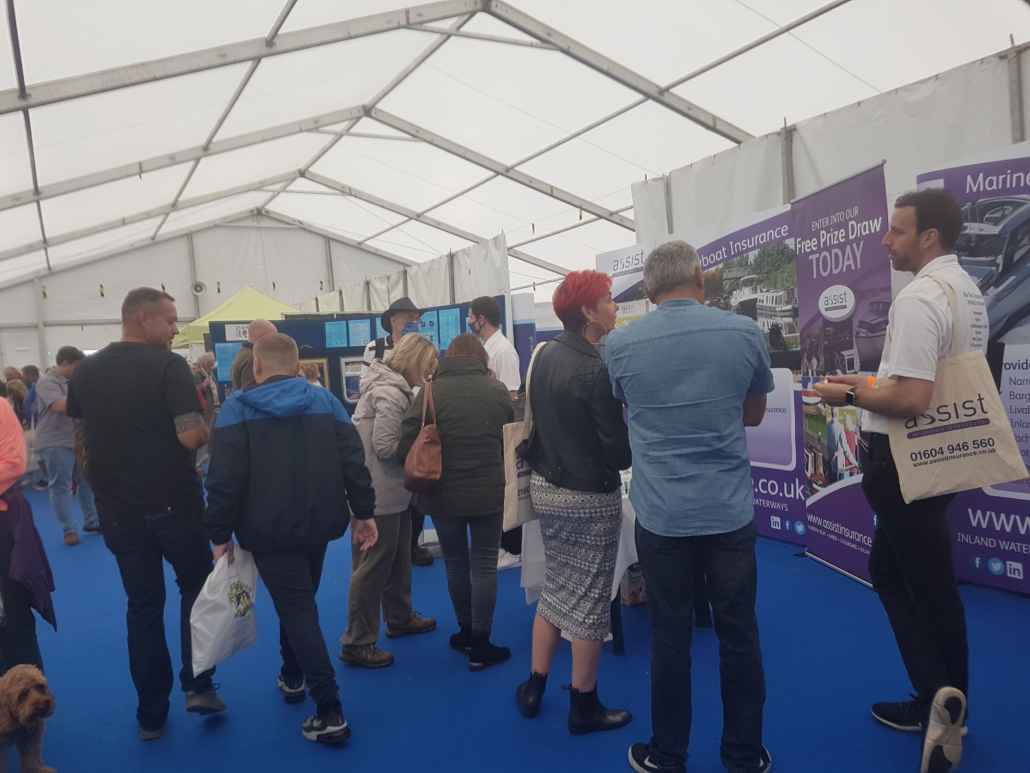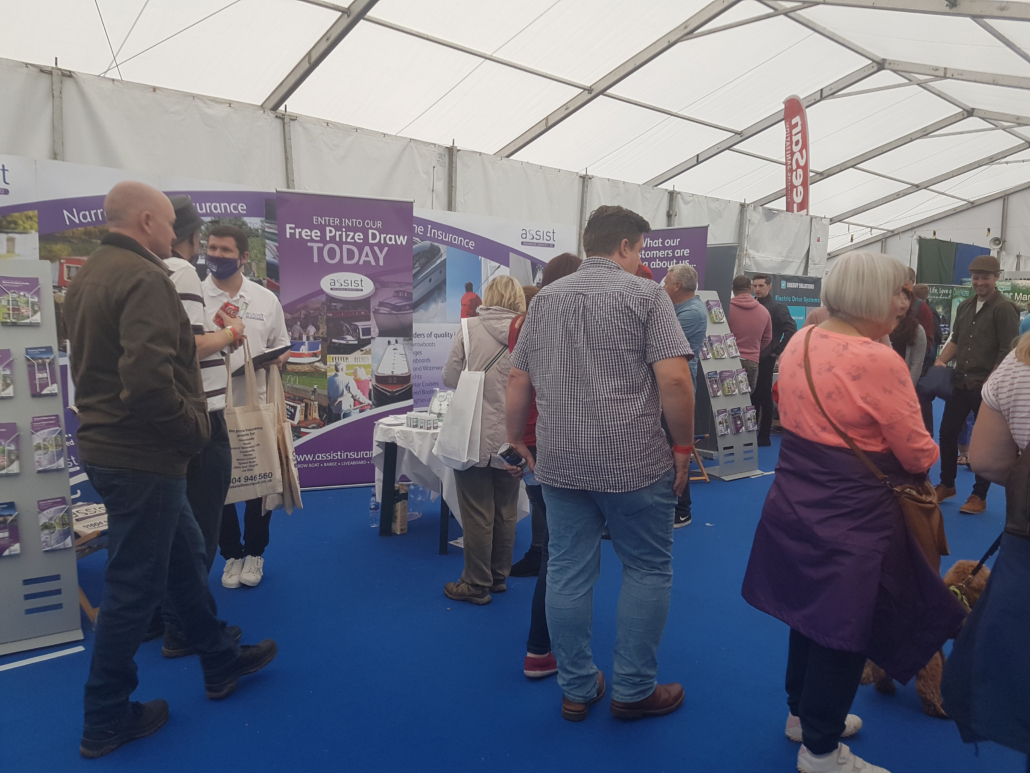 We were giving away goodie bags filled with things such as sanitisers, note pads, pens, floating keyrings and masks which went down really well with visitors. We were also doing a free prize draw, which anyone could enter, giving away one year's free insurance to one lucky winner.
The prize draw took place last week and we are delighted to announce that the winner is…
Mrs Hockley from Staffordshire, Congratulations.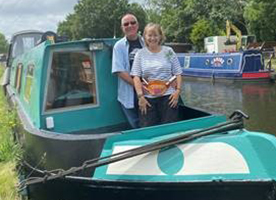 When we contacted Mrs Hockley who was absolutely delighted to win one years free insurance for her narrowboat.
We would like to thank everyone who visited us at our stand, entered into the prize draw and took the time to stop and talk to us. We can't wait to do it all again next year!
If you left us your details, we will be in touch when your boat insurance is due for renewal, but if you would like to get a quote before this please do not hesitate to get in touch or get an online quote now.
For more information about our insurance services, please call one of our boat insurance specialists on 01604 946 779. Alternatively choose your product of interest below to find out more:
To stay up to day with news from Assist Insurance, please like and follow us on Twitter, Facebook and LinkedIn.