Narrowboat Insurance Guide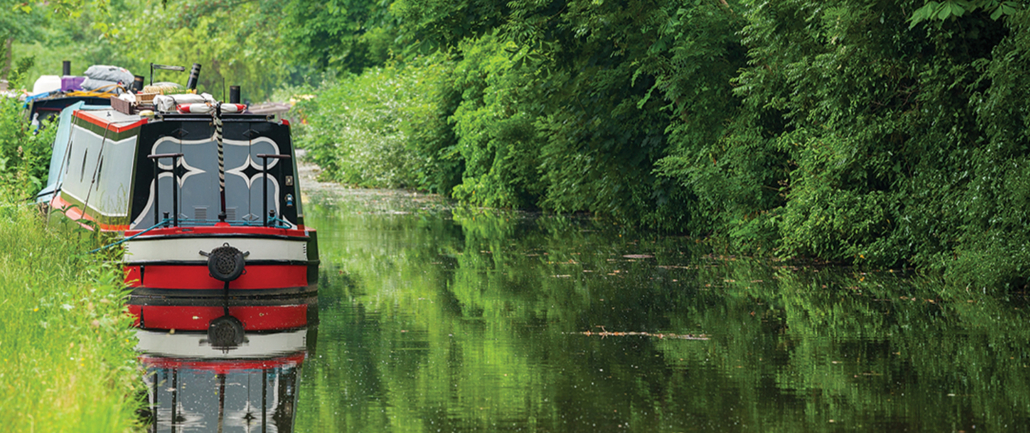 This narrowboat insurance guide is designed to help you if you're insuring a narrowboat for the first time, or renewing your narrowboat insurance. It highlights the things that you need to think about before buying your policy.
General or Specialist Narrowboat Insurer?
Narrowboat insurance is a specialist area. There are many technical aspects to owning and operating a narrowboat, so choose an insurance company that knows about boating and has a proven track record in handling narrowboat insurance claims. This is particularly important if you live on your narrowboat, as narrowboat insurance and standard home insurance are very different.
What insurance cover is available as standard for your narrowboat?
As a general guide, cover for both the narrowboat itself and personal liability is the most popular type of insurance as it is designed to suit the needs of most narrowboat owners.
For your reassurance, you'll want to make sure that your narrowboat insurance covers you for loss or damage to your narrowboat as a result of standard perils. These include such incidents as accidental damage or deliberate acts of others. These could be collisions, sinking, vandalism, fire or explosion. Theft or attempted theft – and any resulting damage – are other perils that should be covered as standard under your narrowboat insurance policy.
An insurance policy that offers cover for damage caused by hitting an object under water, or partly under water, without an increased excess for such claims, is also something to look out for. Unfortunately, many of our canals and inland waterways are littered with all sorts of debris in places. These could be shopping trolleys, old motorbikes or other metal objects so there can be a risk of damage caused by striking an object underwater.
If you suffer a total loss of your narrowboat, or severe damage, having cover for salvage, towage and assistance charges is also important. If the worst does happen, these costs can amount to thousands of pounds.
What is personal accident cover?
Personal accident cover provides a benefit for you and your passengers and guests for accidental death or accidental injury while you or they are on your craft or getting on or off it.
Is third party liability cover required?
In order to buy a boat licence, so you can keep or use your narrowboat on inland waterways in England & Wales, you'll need third party liability cover for a minimum of £2million. If your narrowboat is involved in an accident and claims are made against you for injury or damage, then this type of insurance covers your legal costs in settling or defending a claim. It may also cover solicitors' fees and other expenses relating to official enquiries or coroners' inquests.
Insurance cover for the contents of your narrowboat
For additional peace of mind, it's a good idea to add to your policy cover for the personal possessions that you permanently keep on board your narrowboat. When obtaining a quote for your narrowboat insurance, discuss the different options relating to contents cover and how much this will affect the premium.
If you live aboard your narrowboat, certain levels of contents cover are available as standard, and we'll be covering this in a future blog post. You can find more information about livaboard boat insurance here.
Value for money narrowboat insurance
'Value for money' and 'cheap' aren't necessarily the same thing. For instance, cheap insurance isn't good value if you find that you're not covered when you need to make a claim.
Check out customer reviews and find out what the company is like to deal with. Can you call up and speak to someone? How do they handle claims? Have they won any awards? If you call the company and ask for a quote, that may give you a feel for how they deal with customers.
If you're insuring your narrowboat for the first time, you may not know what questions to ask. It can be really helpful if an experienced insurance adviser explains all the options to you so you can decide what insurance you need.
How can you reduce the cost of your narrowboat insurance?
They may be ways to reduce the cost of your narrowboat insurance premium without reducing the level of cover. For example, if your narrowboat is permanently moored in a marina, then you could get a discount on your premium. This may also apply if you belong to selected clubs or associations, so do ask the insurance adviser when obtaining a quote.
We hope you have found this a useful guide to narrowboat insurance. If you're looking for narrowboat insurance, then give our specialist team a call on 01604 946779.
Please note that terms and conditions apply.
This is a marketing article from Assist Insurance Services, a UK based family run business with more than 41,000 leisure policyholders. Each of our policies provide comprehensive cover as standard, with plenty of optional extras to choose from. For more information about our insurance services, please call one of our boat insurance specialists on 01604 946 779. Alternatively choose your product of interest below to find out more:
To stay up to day with news from Assist Insurance, please like and follow us on Twitter, Facebook and LinkedIn.