Security Devices for Trailered Boats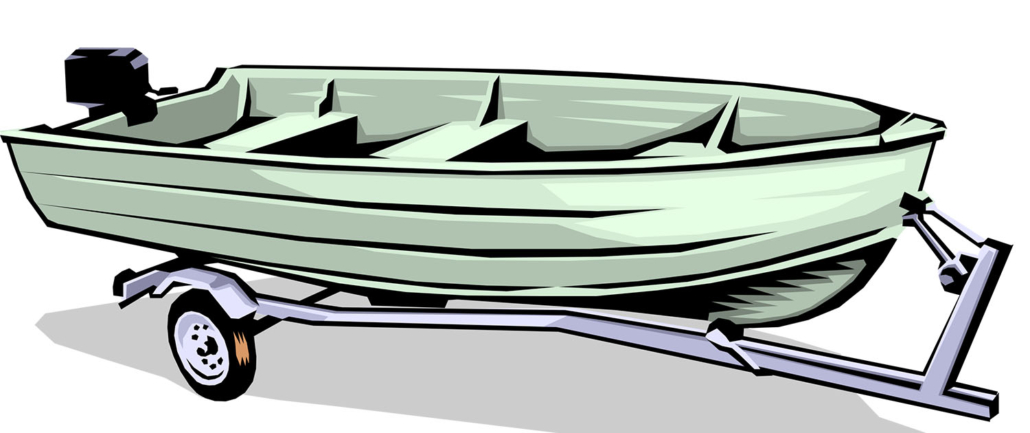 Security devises for trailered boats are important if you keep your boat at home and transport it by trailer every time you use it, or your boat is kept in an onshore boat storage facility.
This article applies to small boats such as dinghies, RIBs, speedboats and small cruisers that can be towed by a car or van.
For transportation, your boat needs to be firmly secured to its trailer and you may have a lock and chain securing the bow to the front of the trailer. Security devices for trailered boats work by preventing the trailer from being towed away, as if anyone is going to steal your boat, they'll steal it on the trailer.
If you're storing your boat at home, a locked garage or enclosed garden or driveway is ideal. If your boat can't be seen, then this reduces the risk of opportunist theft as well as the extra security of locked garage doors or garden gates.
If your boat is parked on your driveway then there are some additional security measures you can take, such as parking it 'nose-in'. This may be less convenient for you to hitch it up to your car and go, but it also means it's less convenient for anyone trying to steal it.
You can also concrete a post or loop into the ground and use a motorcycle lock and chain to secure the trailer to the post. You can also buy specific security products that you embed into the ground to secure the trailer.
Hitch Locks for Trailered Boats
Hitch locks are effective and visible anti-theft devices that can deter opportunist or determined thieves. Hitch locks work by preventing the towing hitch handle being raised. This stops a tow ball on a vehicle being inserted into the trailer hitch head and the trailer being towed away.
Wheel locks can also be used. These are the type that secure and immobile cars (often used by traffic wardens). However, they do need to cover the wheel hub so that the wheel nuts can't be accessed and the wheel simply removed.
When buying any type of security device for your trailered boat, it's a good idea to check that it's been tested an approved by a specialist certification house such as www.soldsecure.com
Boat Alarms
There are lots of different sorts of boat alarms available and we'll return to this topic in the future. How much you're prepared to spend depends on the value of your boat. There are simple movement-activated alarms, which set off a siren when movement is detected. Some will turn on a strobe light instead of a siren, which is also a good deterrent and causes less disturbance to your neighbours in the event of a false alarm.
More sophisticated boat alarms will connect with your mobile phone when activated and even send you photos. You can then decide what action you need to take next. GPS trackers can also be installed on your boat as part of an alarm system or as a separate security device for your boat.
Other Security Precautions for Trailered Boats
Be sure to remove any valuable and portable items from inside your boat.
Remove the outboard motor if you can. This is preferable to installing locks on the motor mountings as thieves have been known to badly damage boats to remove the motor. Unfortunately the rise in scrap metal prices has led to some propellers being stolen, so removing the propeller may be an action you can take if it's not practical to remove the outboard motor.
It's a shame that these security devices for trailered boats are necessary. However, getting into good habits regarding boat security and making it part of your routine will give you peace of mind, enabling you to enjoy the pleasures of boating while reducing the risk of theft. Please note that the application of some security devices on trailered boats may be a condition of your boat insurance policy. Do check this with your boat insurance provider.
This is a marketing article from Assist Insurance Services, a UK based family run business with more than 41,000 leisure policyholders. Each of our policies provide comprehensive cover as standard, with plenty of optional extras to choose from. For more information about our insurance services, please call one of our boat insurance specialists on 01604 946 779. Alternatively choose your product of interest below to find out more:
To stay up to day with news from Assist Insurance, please like and follow us on Twitter, Facebook and LinkedIn.