Buying a New/Used Narrowboat or Wide-Beam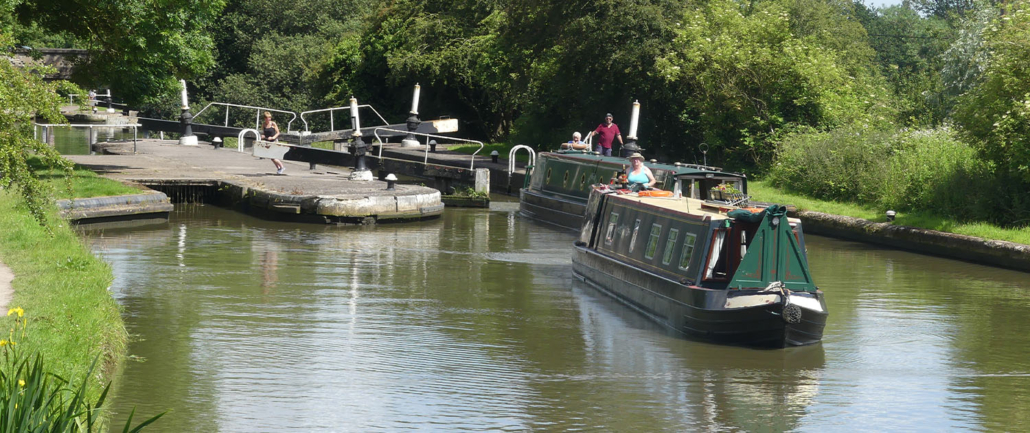 You may be thinking of buying a new or used narrowboat, or a wide-beam boat for cruising or exploring Britain's beautiful rivers or canals. In most cases, boats are considered to be the second most expensive purchase you will ever make, so try not to rush the process. Also, the original purchase of a boat is just the beginning, unless you are very lucky, so consider your budget carefully and try to take this into account.
The usual ways of buying a new or used narrowboat or wide-beam boat are either through a brokerage, by recommendation or privately. Search through the boating press, go online and talk to any boating friends you have to get a feel for the market.
To help you get started, let's take a look at the process. Ask yourself the following questions:
Do you want, wide beam or narrow boat?
What length do you require?
What layout you are looking for?
How many rooms do you need?
Do you want to buy a new or used narrowboat?
Are you prepared to do some renovations or just want to sail away?
It can be an exciting, but overwhelming process, so if you have a rough idea about the above before you start looking, you will make the process simpler, save time and reduce the travelling involved.
There are lots of narrowboats and wide-beam boats out there, so the more focused your research and the more you understand your requirements the better. Of course, budget is very important too. A simple but useful pricing gage, is to look at a few boats of the length you are looking for. Divide the price by the length, so you get a price per foot. Then consider the age and condition. There are other factors, like manufacturer that make a big difference to the price, so it's just a guide. However, it may help you get through the huge number of narrowboats or wide-beam boats available and make a decision on which ones to look at.
Before you spend your hard-earned money on travelling to inspect the boat, contact the brokerage or owner. Ask them to send recent images, a specification and a description of the narrowboat or wide-beam boat. A maintenance schedule, with copies of the receipts for work done will also be very useful. Also ask them for a copy of a recent survey. Don't be alarmed if there is no survey – they are not always available.
You should now be armed with questions you need answering. Limit your search and focus on your needs and wish list. There are lots of very well looked after boats, that will last a life time if you look after them. Also, find yourself a good surveyor, let them know what you are looking for as it will help you later.
Of course, when you've found the right boat, you'll need a good insurance company for your narrowboat or wide-beam boat insurance. Assist insurance Services have more than 15 years experience and will tailor your insurance cover around your personal circumstances. You'll get comprehensive cover as standard and there are plenty of optional extras to choose from too. Talk to one of our narrowboat and wide-beam boat insurance specialists on 01604 946779.
Happy hunting!