Selling a Boat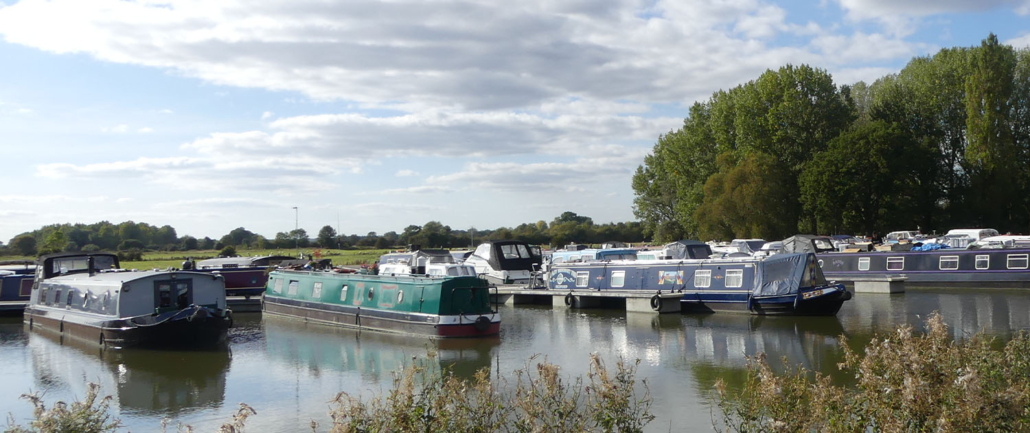 If the time has come to sell your boat, the key to getting a good price for it is preparation. Due to Covid restrictions, you may not be able to access your boat at the moment, depending on where it is berthed or stored. However, there's still plenty that you can be planning or researching, which will help you to secure a good price for your boat.
When to you sell your boat
Ordinarily, Spring is a good time to sell your boat as buyers are often looking for a long first season in which to sail it. Of course, this year everything is uncertain due to Covid, and the ability of buyers to access your boat will depend on travel restrictions. However, once restrictions are lifted there may be a pent-up demand for boats due to a range of factors. These include: those in the market for buying boats may have more disposable income due to lack of spending opportunities in 2020; and recent reports indicate that the demand for UK-based holidays will rocket in 2021. Personal factors also affect buying decisions, such as someone's retirement plans or lifestyle changes. Covid may make many people re-evaluate their leisure time and bring forward plans to invest in a boat. These are factors that you can't control, but being prepared puts you in the best position to sell your boat at a good price.
How to sell your boat
The main decision is whether to use a dealer of the relevant boat brand or an independent broker, or to sell the boat yourself. You'll pay a percentage of the final sale price for the services of a dealer or broker, but they could save you time and hassle. They will deal with the advertising, arrange sea or river trials of your boat with potential buyers and negotiate on your behalf. They could also arrange refurbishment work, liaise with surveyors and may even berth or store your boat in their yard. If you choose to use a broker or dealer, you'll still need to do some preparation.
Alternatively, you can sell your boat privately. There are many opportunities to advertise online and specialist magazines have classified sections.
Pricing
It's important to research pricing before approaching a dealer, so you know what to expect. Of course, if you're selling your boat yourself, then you need to research the market. Check out boat marketplace websites, sailing and boating magazines to find out the prices of boats that are similar to yours. Look at their ages, overall condition and what's included – for example, trailer, marine electronics, sails, etc. Decide what you think will be a good (and fair) price for your boat, at what price you want to advertise it and what you'll be prepared to accept.
Prepare Your Boat
Make sure that your boat is clean, shiny, uncluttered and in full working order. A potential buyer will need to access all parts of the boat and will look in every compartment and storage locker, so make sure everything is spotlessly clean. Clean and wax the outside and repair any nicks or scratches in the gelcoat if you can.
Your boat needs to look well looked-after and all equipment should be in good order. This includes getting the relevant servicing done, and replacing any lines or rigging that is damaged. Of course, you'll need to make a judgement on how much you need to spend, but a small investment can make your boat much easier to sell, and set it apart from other boats on the market. Ideally, your boat also needs to be located somewhere that is easily accessible to the active boat-buying market.
Make sure that you take plenty of good quality photographs. They need to be well-lit, so choose a sunny day if possible and show your boat at different angles. You could also film a video and prepare a detailed specification sheet to send to any interested buyers. An inventory will also make it clear what is (and isn't) included in the sale.
Prepare Your Paperwork
If you can't actually access your boat at the moment, or you want to wait for warmer weather, you can still get your paperwork in order! You'll need a builder's certificate, bills of sale and evidence that the boat is VAT-paid (such as the original invoice), registration document, plus service information for the engine, gearbox, generator, etc. You'll also need to demonstrate that any onboard equipment has been well maintained, and provide owner's manuals whenever you can. In addition, financial records to show that there is no outstanding finance on the boat, and receipts of any large repair bills will help to reassure potential buyers.
Taking Payment
When taking payment for your boat, try to limit the risk to yourself as much as possible. Make sure you have the buyer's full contact details and check some form of identification if you can. Ask for a deposit to secure the sale and don't release your boat and paperwork until you have cleared funds in your account. Most people are prepared to pay by bank transfer, which can be easily completed online.
When the transaction has completed, all that remains is to wish the new owner, 'happy sailing!'
This is a marketing article from Assist Insurance Services, a UK based family run business with more than 41,000 leisure policyholders. Each of our policies provide comprehensive cover as standard, with plenty of optional extras to choose from. For more information about our insurance services, please call one of our boat insurance specialists on 01604 946 779. Alternatively choose your product of interest below to find out more:
To stay up to day with news from Assist Insurance, please like and follow us on Twitter, Facebook and LinkedIn.