Assist Insurance Services Receive 2022 Feefo Platinum Trusted Service Award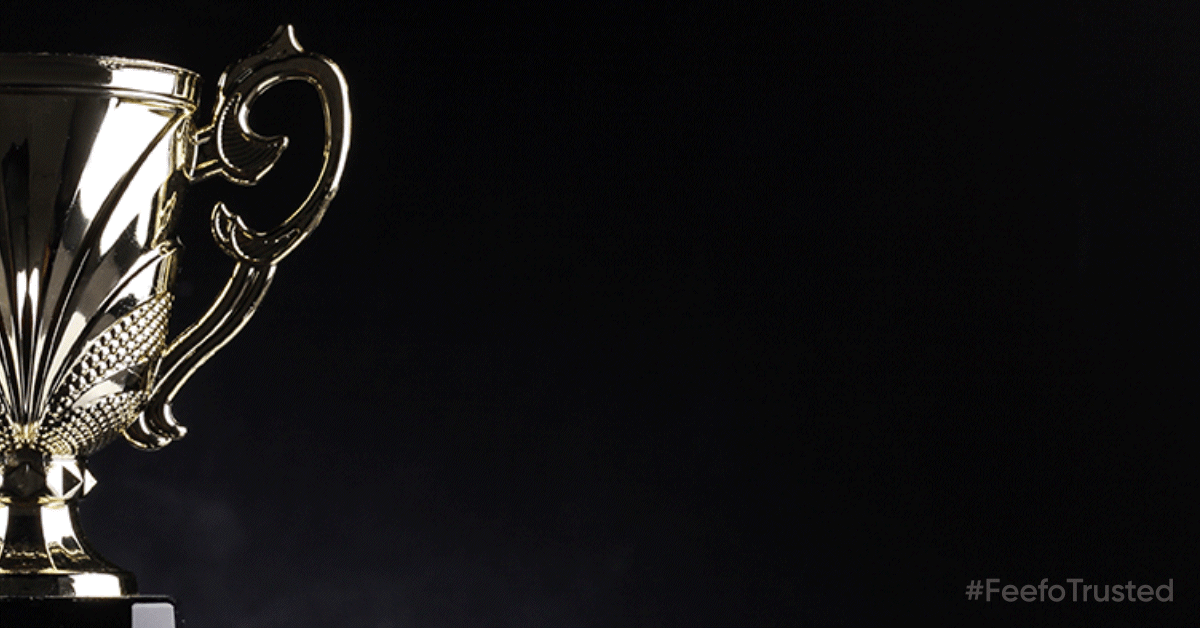 On the 19th January 2022 Assist Insurance Services Ltd were announced as winners of the 2022 Feefo Platinum Service Awards. The Feefo Award is an independent seal of excellence that recognises businesses who deliver exceptional customer experiences and is rated by real customers from genuine feedback collected from them. Only businesses whose experience is highly rated by their customers make the grade, achieve a Feefo Trusted Service recognition.
About Assist Insurance Services Ltd
Assist Insurance Services Ltd is one of the UK's leading providers of insurance to the leisure sector and have more than 16 years' experience. With more than 42,000 leisure insurance policyholders throughout the UK, each of our insurance policies provide comprehensive cover at a competitive price. Each member of our team has in-depth knowledge about leisure insurance, providing you with the confidence that you will receive the right level of cover for you and your circumstances.
We are extremely passionate about the service we provide to every customer and we are 100% dedicated to delivering the very best customer journey, whether you are contacting us for the first time, renewing your insurance or making a claim. Our service was recognised by the insurance industry when we won the Personal Lines Broker of the Year Award, which we are also extremely proud of. Our award-winning customer service is a true reflection of our commitment to consistently provide the very best customer experience.
The Feefo Award
Since 2014, Feefo has recognised the businesses who deliver exceptional experiences, using feedback from real customers. The Trusted Service Awards are unique as they are based purely on feedback from real customers. This means they are a true reflection of commitment to outstanding customer service.
Feefo have given Platinum Trusted Service awards to businesses who have achieved Gold standard for three consecutive years. To receive a Gold Trusted Service award, businesses must have collected at least 50 reviews with a Feefo service rating of between 4.5 and 4.9 between 1st January 2020 and 31st December 2021.
This award means even more following another difficult year. Online interactions have soared since the start of coronavirus. People are now 40% more likely to leave feedback after a purchase. This has made it very difficult for many businesses who struggled to respond effectively. 43% of people now believe that companies have become less effective at dealing with negative feedback in the last year.
Congratulating Assist Insurance, Kim Burgess, Head of Customer Success at Feefo, said: "The Trusted Service Awards recognise companies who above and beyond to provide the very best customer experience. I'm so impressed by how our customers have overcome the challenges of the past two years. A particular congratulations to our Platinum Trusted Service winners. It's an extremely tough challenge. I can't wait to see what our customers achieve next year in 2022."
Claire Leech, Director at Assist Insurance Services Ltd commented, "As one of the fastest growing providers of boat insurance in the UK, this Feefo Platinum Service Award is a true reflection of our commitment to our customers. We have a broad selection of boat insurance policies, so this means that our insurance consultants need to know about a wide range of boating activities and our customers' specific insurance requirements. We always aim to listen carefully to our customers and respond to their needs. It's a real honour to receive the Platinum award from Feefo. This award recognises how hard we work to give all of our customers the very best possible experience. Putting our customers first has always been paramount within our business and even more so since Covid-19. Customers support businesses which put them at the forefront of a business and we are exceptionally passionate about the way we treat and look after our clients. Winning this award has reinforced that our approach of sticking to traditional service values, truly is the right thing to do. To be recognised once again for delivering exceptional experiences to our customers is a great achievement."
About Feefo
Feefo is a leading global customer reviews and insights platform on a mission to empower its clients to fully understand how their customers experience their product or service.
The Feefo suite of software, combined with its technical solutions expertise, enables its clients to gain a deeper understanding of customer sentiment, behaviour and intent, empowering them with insights to make better business decisions and improve their return on investment. With 96% of customers relying on reviews to purchase, Feefo also creates trust between consumers and businesses by adopting a unique approach to only collect verified reviews from real people.
This is a marketing article from Assist Insurance Services, a UK based family run business with more than 42,000 leisure policyholders. Each of our policies provide comprehensive cover as standard, with plenty of optional extras to choose from. For more information about our insurance products, please call one of our boat insurance specialists on 01604 946 779. Alternatively choose your product of interest below to find out more:
To stay up to date with news from Assist Insurance, please like and follow us on Twitter, Facebook and LinkedIn.