Boat Insurance Tips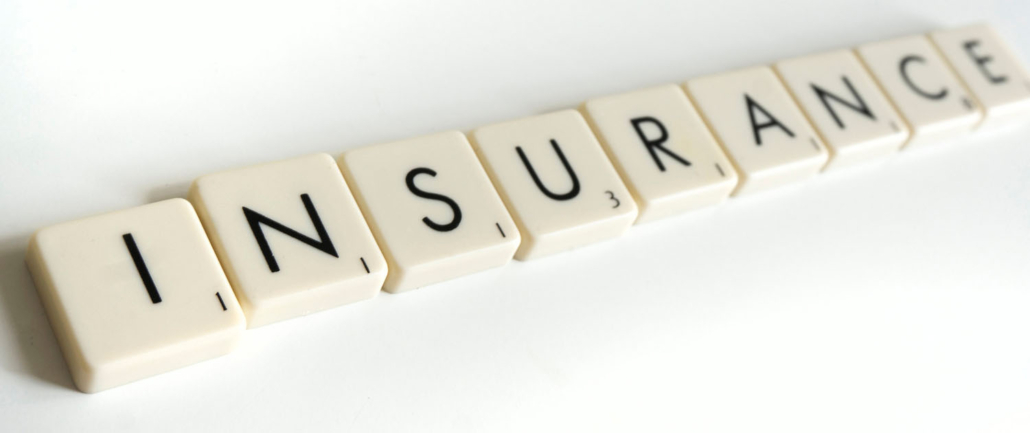 If you're insuring a boat for the first time then these boat insurance tips could help you to better understand what you're looking for and find the right insurance to meet your needs.
There are usually three options for boat insurance:
Craft & Liability Cover – this protects your investment in your boat by covering you for loss or damage to the craft from a range of risks. It also includes public liability cover and is the most popular type of cover for boat owners.
Craft Cover Only – this type of boat insurance only covers the vessel itself so it is only appropriate for a boat that is kept permanently ashore or being refurbished.
Third part liability cover only – this insurance cover does not cover you for loss or damage to the boat itself. You may decide to choose this option if you have a very small or low value boat, and you need liability cover to launch your craft.
Some harbours, marinas or water authorities require you to have at least third-party liability cover to launch your craft. You'll also need a certain level of insurance cover to get an inland waterways boat licence in the UK.
The sum insured
The sum insured is the maximum amount that an insurance company will pay out in the event of a total loss. It is therefore important that you provide an accurate figure for the boat's replacement value. The sum insured should reflect the cost of replacing the boat with one of a similar age and condition. You should review this value each time you renew your insurance to take account of depreciation or any refurbishments that have taken place.
How to calculate the sum insured
If you've just bought your boat, then the purchase price is the most accurate reflection of the value of the boat. You also need to add the value of any equipment or gear that you've bought in addition to your boat.
The boat insurance company may ask you for a valuation of your boat, or require a survey, depending on the type of boat. A valuation can be obtained without a survey from a yacht broker. They will estimate the current market value of the boat.
Specifying the value of significant additional items, such as outboard motors or trailers is also a good idea in case you need to make a separate claim for these at any stage.
Getting a boat survey
Buying a boat can be a big investment, especially a motor cruiser or a yacht, so if you're buying a second-hand boat, having a survey is money well spent. Also, your insurer may require a recent survey (one that is less than two years old). A survey that is completed for someone else may be a useful guide, but it carries no weight. The surveyor who conducted it only has a responsibility to the person who commissioned the survey. Under these circumstances, you may want to go back to the original surveyor and ask for an update, rather than starting again.
A full survey should be 'dry' (completed out of the water) and cover the whole boat. It should include the hull, deck, rig, fittings, engine(s), etc.
Condition report
For smaller boats, an insurer may require a condition report rather than a full boat survey. A knowledgeable boat builder will inspect the boat and give an independent opinion on whether the boat:
Is in sound sea-worthy or river-worthy condition
Is suitable for the use to which it is intended
Has been, and continues to be, well-maintained
Choosing a boat surveyor
There is a huge range of boats available, so it's important to choose a surveyor who is knowledgeable in the type of boat that you have. Yachts differ greatly from barges, for instance. The surveyor should also be independent of the buyer, seller or any intermediary, if the survey is being conducted as part of a sale. You should also check that the surveyor has professional indemnity insurance.
You can find a surveyor through professional bodies such as the Yacht Designers & Surveyors' Association, or The Royal Institute of Naval Architects. Your local marina or yacht broker may also have a list of brokers that they recommend.
Other factors affecting your boat insurance premium
Where the boat is stored
Again, this will depend on the type of boat. Those that are permanently moored in a marina often attract lower premiums because of the reduction in risk associated with marina moorings.
More information about onshore boat storage is available on a previous blog post.
Memberships of clubs or associations
Assist insurance will offer you a discount on your boat insurance if you're a member of selected clubs, classes or associations.
Cruising range
It's important to check the cruising range for which your boat is insured. Assist Insurance offers worldwide cruising ranges depending upon the type of boat and your experience. So it's worth discussing this with your boat insurance company to ensure that you get the right cover for you.
Additional boat insurance cover options
Think about how you will use your boat. Will you be towing water skiers or toys? Do you want insurance cover for credit cards, cash or personal possessions? Would legal expenses cover give you additional peace of mind? These are all things to think about and discuss with the insurance company when buying boat insurance.
This is a marketing article from Assist Insurance Services, one of the UK's leading providers of insurance for Narrowboats, Barges, Livaboards, Widebeams, Inland Waterways Boats, Jet Skis, Motor Cruisers. Yachts, Speedboats, Ribs & Dinghies. If you would like to insure your boat, please contact one of our boat insurance specialists on 01604 946779. To remain up to date about similar topics and news from Assist Insurance Services, please like and follow us on Facebook, Twitter and LinkedIn.