Jet Ski Insurance Guide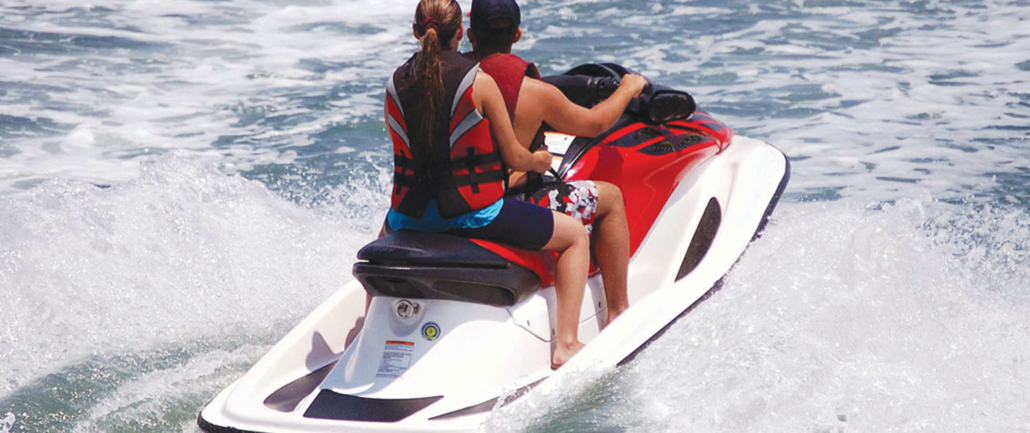 As the prospect of an end to the coronavirus restrictions on waterways and leisure activities now seems realistic, many of us will be looking forward to taking to the water soon. So now is a good time for new jet ski insurance or to check that your existing cover on your equipment is the best. Getting jet ski insurance should be a hassle-free and simple process, this guide is designed to help with that, whatever your specific circumstances.
Jet ski insurance cover is important, as it can save a great deal of expense and trouble and keep you afloat and enjoying your jet ski.
Do your research
How long has the provider of your jet ski insurance been in the leisure industry? You want to make sure that the cover you actually need for your personal circumstances is provided by your jet ski insurance. Speaking to an insurer experienced in the leisure industry can make all the difference. It is also worth checking at the beginning who underwrites the cover you will receive. A reputable underwriter is essential for real peace of mind. That way you know your insurer will be there even if the financial waters get choppy.
Always shop around
Financial costs are important but not the only thing to consider. Your insurer should offer competitive prices but should also provide a high level of experienced service. Will you be talking to someone in a call centre? Who speaks to you in the event of a claim? A familiar person, who knows your circumstances can be of enormous value in the event of a claim.
Be realistic about your usage
If your jet ski is in storage or being built or repaired and is likely to be on land for an extended period it is worth investigating jet ski only insurance.
If you are taking your jet ski out, you will need jet ski insurance which includes public liability.
Is anyone else going to ride your jet ski? Find out how much adding additional drivers to your jet ski insurance will be.
Are you going to be towing water skis, toys or using other portable craft equipment? Is there an option to add these to your jet ski insurance? If you are going to be towing water skis you should find out about the level of water ski liability you can add to your jet ski insurance.
Do you need third party liability cover only?
There may be circumstances where you do not want your actual jet ski insured. This may be because you already have a policy but need to be covered for third party liability in order to launch. Or you may have an old jet ski you don't think is worth insuring or be a very occasional user. In these situations, third party liability only cover may be an economical option.
Think of the extra costs should you need to make a claim
Find out if towing, salvage and assistance is included as standard, to avoid sudden unexpected costs arising at the worst possible time. You may want to also ask about the range of storage facilities for your jet ski that are covered by your insurance.
Don't forget transit
Jet skis spend a lot of time getting to the water and in and out of it. During this time accidents can happen. Do you have the option of including your trailer or trolley in your jet ski insurance? Also check if malicious damage is included as standard in your jet ski insurance.
Consider personal cover
Like all motor sports, jet skiing comes with a level of personal risk. Check the level of personal cover in your jet ski insurance policy.
Know your responsibilities:
To minimise your need to claim and perhaps earn a no claims discount, perform regular maintenance on your jet ski. For the maintenance requirements of your jet ski, always consult the manufacturer's manual.
We hope that this brief guide to jet ski insurance helps you to decide on what you need from your insurance provider and your policy to give you peace of mind.
This is a marketing article from Assist Insurance Services, a UK based family run business with more than 41,000 leisure policyholders. Each of our policies provide comprehensive cover as standard, with plenty of optional extras to choose from. For more information about our insurance services, please call one of our boat insurance specialists on 01604 946 779. Alternatively choose your product of interest below to find out more:
To stay up to day with news from Assist Insurance, please like and follow us on Twitter, Facebook and LinkedIn.