Prepare your Motor Cruiser for the Season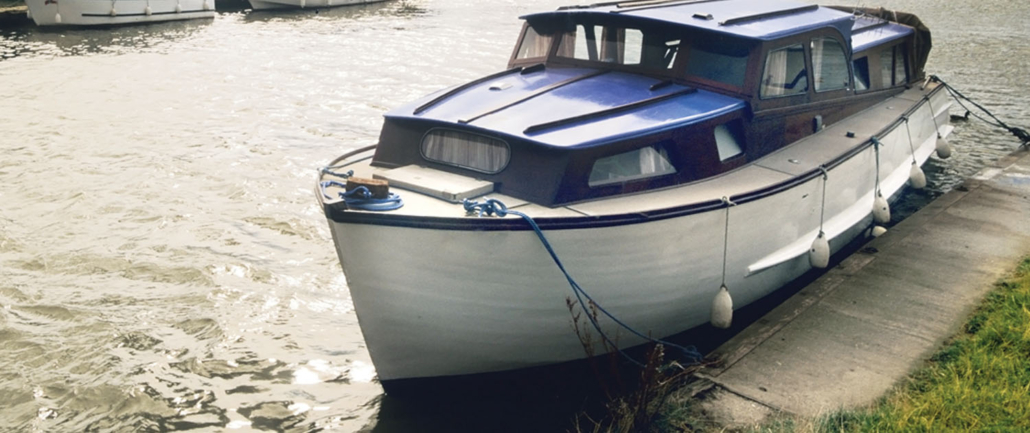 Now is the time to prepare your motor cruiser for the season. The anticipation of getting your motor cruiser out on the water for the new sailing season is greater this year than ever before. After all the restrictions and difficulties of the last year, sailing your motor cruiser could give you a welcome sense of normality and freedom.
You may not have been able to access your boat for sailing or maintenance much last year, so a thorough check at the start of the season is essential. Of course, if you need to travel to access your motor cruiser, make sure that you are not subject to any coronavirus travel restrictions.
We hope that this handy check list will act as a useful reminder of some of the maintenance jobs that are required. A well-maintained boat is not only safer, but will sail better, last longer and look great.
If you can, choose a dry sunny day to prepare your motor cruiser for the new season. It makes the whole job more enjoyable and adds to the anticipation of the season ahead.
Motor Cruiser Maintenance Checklist
Remove the cover, clean it thoroughly and make sure it's completely dry before storing it away until the winter returns.
Give your motor cruiser a good clean. Check for any nicks or scratches and fill as required. The once your boat is clean and smooth, finish with a coat of wax.
Check whether the anti-fouling is in good order and apply another coat if necessary
Tighten fittings – bolts and screws can work loose over time, so methodically checking your motor cruiser from bow to stern is an important task. Some fittings will also need to be greased, so do these too.
Check all zincs (sacrificial anodes). They will erode over time and it's much more cost-effective to perform a planned replacement than overhaul them later when they have stopped functioning and caused additional damage.
Service the engine – whether you do this yourself or have the engine professionally serviced, makes sure that every element of the engine is thoroughly inspected. The engine oil and gearbox oil should be changed, the battery checked, the air filters and impeller inspected.
Flush the systems – the freshwater systems will contain antifreeze as part of the winterisation process, so you'll need to flush them out with clean, fresh water. This can include the engine cooling system, plumbing system, shower pumps and bilge.
Re-fill the water tanks. These should have been drained at the end of last season, the pump turned off and the taps left open. You'll need to reverse this process to re-fill the tanks with fresh water.
Check seacocks, hoses, clips, etc to ensure they are all in good order.
Test all electrics
Check the bilge pumps and hoses are in good working order and clear of any obstructions.
Most importantly, check all safety equipment, including buoyancy aids, kill cord, flares, fire extinguisher and first aid kits.
Make sure that your motor cruiser insurance is up to date and provides all the insurance cover that you need. If in doubt, or you have any questions about your insurance, then give our specialist team a call on 01604 946779.
This is not an exhaustive list and it's general information which could help you prepare your motor cruiser for the season. Please remember to always check your owner's manual, which will give specific recommendations for your motor cruiser.
This is a marketing article from Assist Insurance Services, a UK based family run business with more than 41,000 leisure policyholders. Each of our policies provide comprehensive cover as standard, with plenty of optional extras to choose from. For more information about our insurance services, please call one of our boat insurance specialists on 01604 946 779. Alternatively choose your product of interest below to find out more:
To stay up to day with news from Assist Insurance, please like and follow us on Twitter, Facebook and LinkedIn.