Narrowboat Security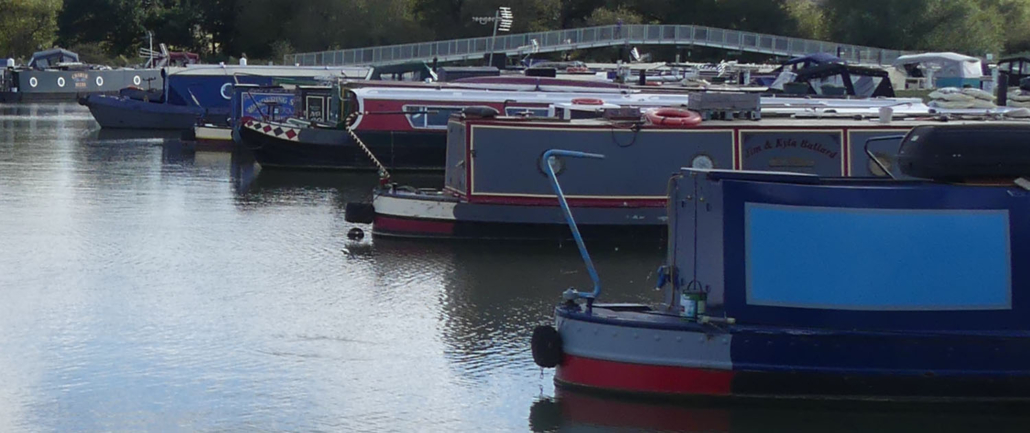 There are no specific narrowboat security measures that are a requirement of your narrowboat insurance policy but you must make precautionary measures. They'll also give you peace of mind, especially if you have to leave your narrowboat unoccupied for any period of time. Your narrowboat insurance will help you to cover the financial cost of any theft, but avoiding this will prevent the emotional cost too.
Fortunately, thefts from and of narrowboats are rare, as are incidents when boaters feel threatened, so it's important to keep things in perspective. However, it's good to be prepared, and reducing the risks can give you reassurance. Putting some security measures in place and getting into some good habits means that you're then able to relax and enjoy the pleasures of boating.
Securing your Narrowboat
The entry points to your narrowboat are the weakest, so make sure that the hatch, doors and windows are strong and secure. Install good quality cylinder padlocks and window locks. Wooden window shutters give you enhanced protection, as well as privacy and insulation.
Discreet security measures are best – try to make sure your narrowboat is secure without broadcasting when it's not occupied. For example, a large padlock on the outside of the doors indicates that no-one is home.
Most aspects of narrowboat security are common sense. For example:
Keep valuables out of site. Hide them where a thief wouldn't think to look – there's plenty of scope for a secret cupboard – just remember where you've put them!
Take valuables home if you don't live on board.
When moored-up, keep curtains, blinds or shutters closed on the towpath side to avoid any opportunist theft.
Don't leave valuables on the roof, and secure your possessions when you're not using them.
Use chains when mooring in urban areas. Make sure that you have sufficient length to allow for the rise or fall of the water level if it's likely to change. Another tip is to use heavy duty nylon cable ties around the loose ends of the rope to make it harder to untie the mooring knot.
Moor where you feel safe – near to other boats if possible, and not too close to a pub. When we are finally allowed back into pubs, you don't want to be cast adrift by some drunken pranksters. You may also want to avoid additional disturbance.
Consider mooring at a marina if you're concerned as they offer higher levels of security.
Fit a lockable fuel cap – they are inexpensive and easy to fit.
Security Devices for your Narrowboat
There's a wide range of alarms and CCTV systems available, depending on how much you want to spend. Choose one to suit your needs, and be aware that over-sensitive or defective alarms can be annoying to others, so keep them maintained. Some alarms can text your mobile phone, alerting you to any suspicious activity. You may also be able to view a security camera on your mobile phone.
GPS trackers are also available with an alarm if your boat is cast adrift, or you can track its location if it's stolen. There are also clever devices such as 'fake TVs' to help to protect the personal possessions inside your narrowboat. These small electronic boxes emit a flickering light, so it looks as though the narrowboat is occupied and the TV is on. They are relatively cheap and efficient to run.
Feeling Threatened
In some areas, boaters have felt threatened or intimidated by people, often groups of teenagers. However, this is rare. Again, common sense comes into play, and avoid a difficult situation if you can. Often engaging with people and a simple ' good morning' will change the dynamic of the situation. They may just be bored or inquisitive. After everything we've experienced in the past year, we've all appreciated a friendly chat with a stranger!
This is a marketing article from Assist Insurance Services, a UK based family run business with more than 41,000 leisure policyholders. Each of our policies provide comprehensive cover as standard, with plenty of optional extras to choose from. For more information about our insurance services, please call one of our boat insurance specialists on 01604 946 779. Alternatively choose your product of interest below to find out more:
To stay up to day with news from Assist Insurance, please like and follow us on Twitter, Facebook and LinkedIn.