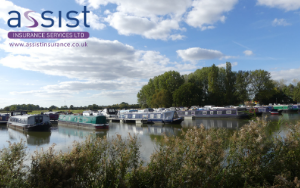 The start of a new year is often a time when we decide to put our long-held dreams into action. If you've always dreamed of owning a narrowboat, but didn't know where to start, then here are a few general tips and things to think about.
How will you be using your narrowboat?
You may want a narrowboat as a weekend retreat to get away from the stresses of modern life. You could use your narrowboat for family holidays, cruising around Britain's canals, or even as a permanent residence, providing accommodation in a beautiful location at a fraction of the cost of a 'bricks and mortar' home. Whatever your plans, it's a good idea to experience narrowboat cruising by renting a boat. You can try out different types of boat at different times of year, while exploring a wide range of locations, which will help you decide what's best for you.
Where do you want to cruise?
Where you'll be using your narrowboat will have a crucial impact on the type of boat you buy. Our canals and rivers have evolved over 200 years, so the locks, bridges and tunnels vary in width, length and height. Smaller vessels will be easier to manoeuvre and some parts of the canal network will be completely inaccessible to larger boats (both in terms of length and width). For a detailed list of the accessibility of Britain's canals according to the size of narrowboats and barges, see the Canal and Rivers Trust.
What size of boat?
Of course, this will be influenced by how you intend to use your boat. A narrowboat can be used for cruising almost any waterway and consequently they are the most common types of boats seen on Britain's canals and rivers. They are generally 6ft 10inches (2.1m) wide and can be up to 72 feet (22m) long. However, 30 – 40 feet (9.1 – 12.2m) is usually ample for leisure cruising and 50 feet (15.24m) provides good living space.
If you're looking to cruise on canals in Yorkshire, then your boat should ideally be no more than 56 feet long (17m) as all the locks are shorter in this area.
Barges and wide beams can be up to 14ft 6inches wide (4.4m) providing quite spacious accommodation but you are likely to be restricted on where you can cruise in them. Visiting a boat show, such as the Crick Boat Show gives you the opportunity to look at lots of different sorts of boats and talk to boat owners, which will help you to decide which type of narrowboat, barge or wide beam you would like.
Buying a new boat
New narrowboats, barges and wide beams are generally bought directly from boatyards, with costs that vary considerably depending on the size and specification. However, staff at the boatyards will be able to give you ballpark figures. As with any significant purchase, check the financial stability of the supplier and compare purchase costs as well as details of the warranty provided.
It's most likely that your narrowboat will be hand-built to your specification. This will take many weeks, or even months to complete, so make sure that all your requirements are fully understood and agreed in detail at the outset. Most importantly, make sure that the price and delivery date are clear and be prepared to visit the boat builder at intervals during the build. Many boat builders use a British Marine Federation Standard Contract, which releases the ownership of the boat in stages. It details when you pay out, and should you encounter any problems, it enables you to take ownership of any completed work.
Insurance
Before you take ownership of your boat, you'll need a good narrowboat insurance policy in place. Assist Insurance Services Ltd are specialists in narrowboat insurance and provide flexible policy options, tailored to your individual needs. Call the Assist Insurance customer service team on 01604 946 779 who will be able to guide you through the process to ensure that you have the right cover for your narrowboat or for more information, go to Narrowboat Insurance.
The information provided here are general tips on buying a new narrowboat and later this month we will provide you with some more general tips on buying a used narrowboat, if this is your preferred choice.
To stay up to date on topics like this please follow us on Facebook, Twitter and LinkedIn or have a look through our website for more tips.
https://www.assistinsurance.co.uk/wp-content/uploads/2019/01/Untitled-design-16.png
188
300
AssistAdmin
/wp-content/uploads/2018/04/assist-insurance-logo.png
AssistAdmin
2019-01-17 14:47:31
2021-02-03 10:33:17
Buying a New Narrowboat